About Us: Some comments on the Albornoz Palace Hotel
Who better than a guest who has stayed can recommend a hotel? Listening to the opinions and reviews of our kind guests on the stay lived at Albornoz Palace Hotel is the most important tool that helps us measure customer satisfaction and a source of continuous improvement that we want achieve. Therefore, we would like you to share your opinion and your reviews when you leave the hotel in Spoleto. We kindly invite you to leave your review on TripAdvisor and other portals clicking the images below.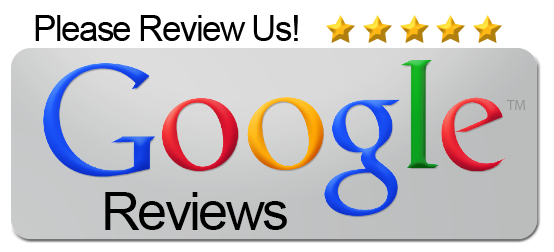 If you're looking for information about our hotel, check out the latest reviews left by guests:

Review of 13th October 2019
Ótimo hotel. Possui restaurante e estacionamento. Quartos confortáveis. Possui elevador. Café da manhã muito bom.

Review of 07th October 2019
A big room, the bed was comfortable and there was no noise etc. The breakfast was good, but coffee could have been better.

Review of 28th September 2019
würde jederzeit wieder buchen
das Gesamtkonzept und die Poollandschaft sind fantastisch. ist halt schon ein Riesenhotel wo das persönliche ein bisschen verloren geht

Review of 24th September 2019
Goed Hotel op prima lokatie
De ligging en de mooie kamers

 Review of 17th September 2019
Great service. Beautiful architecture and art.
Good breakfast. Excellent service at reception and breakfast. Good-sized rooms. The building is beautiful, and the hotel boasts a number of contemporary art features. Not much! The hotel is at least a 10 minute (slightly) uphill walk to the town centre.

Review of 16th September 2019
Great hotel & facilities. Underground parking & pool are a god bonus.

Review of 27h August 2019
Aconsejable para conocer Spoleto y alrededores
En general todo, pero particularizando: la cama king size, las terrazas, la piscina y la decoración inspirada en obras de arte contemporáneo.

 Review of 27th August 2019
Un lieu idéal pour déconnecter et apprécier le charme de Spoleto
Le personnel est très serviable et chaleureux. J'ai notamment particulièrement apprécié la gentillesse et les conseils de Marie-Pierre, sur les choses à visiter à Spoleto. Le personnel n'a également pas hésité à prendre quelques minutes pour nous aider sur un petit problème avec notre véhicule. La vue de l'hôtel est absolument magnifique, et celui-ci dispose d'équipements très appréciables, tels que la piscine extérieure, le jacuzzi ou quelques équipements sportifs, le tout dans un cadre reposant qui en font un lieu idéal pour déconnecter. Le parking était tout le temps plein si bien que je n'ai pu y stationner mon véhicule, mais il est possible de stationner assez facilement à proximité de l'hôtel.

Review of 25th August 2019
Très bon choix avec parking et animaux admis. Personnel parfait !
Personnel très serviable et souriant. Petit déjeuner impeccable. Très bien situé. Bon rapport qualité-prix.
 La salle de bain nécessite une petite révision technique.

Review of 05th August 2019
Leuk opgezet hotel met kunst waar je maar kijkt. Comfortabel en op loopafstand van het prachtige centrum van Spoleto. Ruime driepersoons kamer.

Review of 03rd August 2019
Clean, central, comfortable and staff was very friend and accommodating.

Review of 30th July 2019
Our room with a small balcony with a great view of La Rocca was really large and bright. Tea and coffee making facilities in the room and a fridge as well. Great choices at breakfast. We would recommend and would be happy to return. A tiring walk to the town.

Review of 29th July 2019
Zeer aan te bevelen voor een bezoek aan Spoleto en omgeving
Fantastisch hotel, centraal gelegen, zeer ruime kamers, prima ontbijt

Review of 28th July 2019
 hatten eine übernachtung. alles zu empfehlenj.Poolschliesst um 18 uhr.bei 36 grad aussentemperatur

 Review of 17th July 2019
Excellent choix à Spolète!
L'accueil chaleureux, la situation géographique de l'hôtel juste à côté de la vieille ville, la piscine et le jardin permettent de se reposer après la visite

 Review of 17th July 2019
Pleasant relaxed stay in a modern hotel.
Perfect location and good facilities, I chose the hotel for the pool and it met my expectations.

 Review of 17th July 2019
Prima locatie op loopafstand centrum
Hotel ligt op loopafstand van het centrum. Ruime parkeermogelijkheden. Receptioniste informeerde de volgende dag of de Duomo voor bezoek open is i.v.m. groot muziekfestival. Ruime kamer met een klein opstapje naar het bed.

 Review of 11th July 2019
Highly recommended to anyone visiting this wonderful town.
We loved the decoration of the hotel. Every floor and room are different. It's like walking and sleeping in a modern museum. The staff is super friendly and helpful. The rooms are spacious and comfortable, and the views are breathtaking. Breakfast is decent

 Review of 30th June 2019
comfortable
Room was modern and large. the hotel was well positioned to be able to walk into towing the evening and enjoy the atmosphere of the beautiful town of Spoleto

 Review of 22nd June 2019
Riesiges Doppelzimmer mit kleinem Balkon und schönstem Blick auf die Burg. Zimmer komfortabel eingerichtet, sehr bequeme und grosse Doppelbetten. Kleiner Sitzbereich mit Minibar, Kettle, Kaffee und Tee. Wir genossen vor allem den schönen Swimming Pool, nach Wanderung auf den Monteluco und Stadtbesichtigung der ideale Entspannungsort. Wir waren 2 Nächte hier und fühlten uns rundum wohl. Das Hotel können wir nur weiterempfehlen. Die historische Stadt Spoleto ist ein Geheimtip. Sehr sehenswert.

 Review of 28th May 2019
Spoleto is een hele mooie, hartelijke stad. Met gratis loopbanen en roltrappen.
Kunst in de kamers, elke kamer anders, kunst in de gangen , in de liftgang, in de zalen, in de tuin, kortom overal. Hele prettige omgeving. Fijne garage onder het hotel.